Is your computer in need of some TLC?
Affordable Computer Repair Services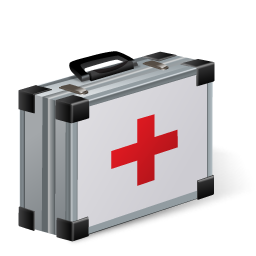 If your computer is running slow or no longer works correctly, let us help!  We are CompTIA A+ Certified Professional Technicians who can make your computer run like new again.  No more waiting eons for that document to load and no more random program crashes or freezes while you're in the middle of work.   We provide top-notch services for a fraction of what the big box stores want to charge you.  Call us today for a FREE computer repair estimate.
Our computer repair services include:
Hardware replacement (screens, keyboards, power jacks, etc…)
Hardware upgrades (additional storage, RAM/memory, graphics, etc…)
Virus and Spyware removal
PC Tune-Up (removal of temporary files, cookies, and unwanted/unused applications)
If you're not comfortable disconnecting your computer for transport, please call us and we can go to your location and take care of it for you!  We're located in Manchester, New Hampshire and will travel up to 20 miles for a nominal flat fee.
Cities in our 20 mile radius include:
Manchester, NH
Concord, NH
Salem, NH
Derry, NH
Londonderry, NH
Bedford, NH
Hooksett, NH
Nashua, NH